CPO Consulting
"Éco-programmation – les m² heureux"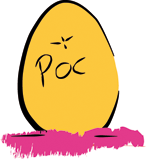 CPO is a management consulting complex processes. To carry out an operation of construction or planning is necessary to master a set of sequenced operations into distinct phases, with different objectives within a certain time.
In this context, CPO Consulting assists organizations in two complementary areas:
Program Management: Before designing interventions, project definition and viability verification, from the initial intention to the development and execution of the program concept.
Implementation support: ensures the relevance of the design choices, ensures the proper execution of the project and its consistency with the original objectives
InPlanta
"Working with Wicked Problems"
InPlanta is a consultancy that provides facilitation services for decision-making in organizations.
InPlanta specializes in complex and difficult to define problems, involving multiple stakeholders. By using innovative techniques of analysis and facilitation, we help customers to apply the knowledge they often do not know they have to get themselves to satisfactory solutions, obtained by a scientific and rigorous methodology.
Soluciones Semánticas
"Las palabras importan"
Soluciones Semánticas is an innovative communications consultancy specializing in the discourse of companies and institutions
Soluciones Semánticas provides analysis and evaluation of the effectiveness of communication of companies and institutions in order to diagnose the strengths and weaknesses of their lines of communication and provide clues for optimization.
TRENDLAB
"Consumer-based innovation"
Trendlab is an innovation and consumer-trends consulting. Its mission is to inform, inspire and train companies that want to anticipate the future. Trendlab not only offers insights on consumer trends. It also shares the tools needed to apply these insights into innovation processes, product design, and marketing and communication strategies.
Consumption trends are structural changes in motivations, tastes and preferences of consumers. The ability to detect, analyze and apply these changes has a huge strategic value. It means to understand the current and future market, to anticipate the demand, to identify emerging business opportunities and to keep ahead of the competition
Farapi_Evident : is
"Creative social approach"
Farapi-Evidentis is a consulting firm focused on creative anthropology, located in Donosti-San Sebastian..
Its team conducts social innovation processes, from research to action, by means of ethnography and design methodologies. People are at the core of any of their projects, and a cross perspective of social criticism is always present. They truly believe that the ecosystem for a better life arises from the active participation of all people; a philosophy that promotes change in the public and private sectors.
Farapi_Evidentis is a multidisciplinary team embracing knowledge areas such as anthropology, sociology, psychology, economy and art.
Hope Tech Global
"Engineering a Brighter Tomorrow"
HTG is a multinational team from 6 different countries, with headquarters located in Beijing, China. HTG Research and Product Development expertise is centered in the areas of green technology and wireless devices
Hope Tech Global supports people and companies in the development and manufacture of their products in China, through the management of the electronic supply chain in this country. By means of an approach, called DESIGN FOR CHINA MANUFACTURING, HTG allows companies to achieve optimum product cost and production times, and deliver high-quality products at an affordable price.
Innovation drives HTG multicultural team; a team able to explore the needs of the Developing World through a network that spans 130 countries. HopeTech Global has taken up the challenge to create sustainable products that will change the lives of people living in the Developing World.
Español | English